Get FREE Samples of PALBOARD 3D MAX HYG Sheets
- Easy to fabricate, heat-bend, and cold-bend using v-groove cuts
- Hair-cell texture provides added durability, scratch & fingerprint resistance
- Superior ink adhesion for digital printing and silk-screen; easily decorated via hot-stamping
- Printable while maintaining antimicrobial* properties
- Non-toxic, Phthalate-free; REACH and ROHS compliant
- Easy to clean and disinfect
- 100% recyclable
- 10 year delamination warranty
Download the data sheets below for specs and more information, or submit the form and we'll ship you FREE A4 hand samples of PALBOARD 3D MAX HYG.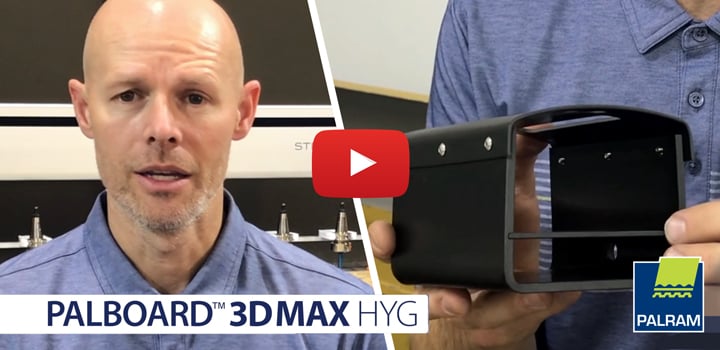 If you want to speak to sales now, call us at 800.999.9459, or use this map to find the sales rep for your region.
*Palram's antimicrobial technology does not protect users or others against disease causing bacteria, germs, viruses or other harmful organisms. This technology is not a substitute for good hygiene and/or cleaning practices. Not for sale in Canada.